Page 29 - Ocean Blue World 28th Edition
P. 29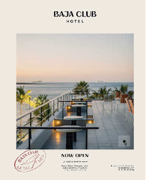 COOL OVER 50
       Snoop Dogg, Martha Stewart
At 80 years old, Martha Stewart shows no signs of slowing down. Her brand is everywhere, from Martha Stewart wine to CBD gummies to housewares and 98 books, the octogenarian has
boundless energy and a somewhat wicked sense of humor that has charmed her customers for decades and made her a very wealthy woman in the process.
"The more you adapt, the more interesting you are."
 29 | www.OceanBlueWorld.com
Photos Courtesy Of: Getty Images
Still a Good
Thing!